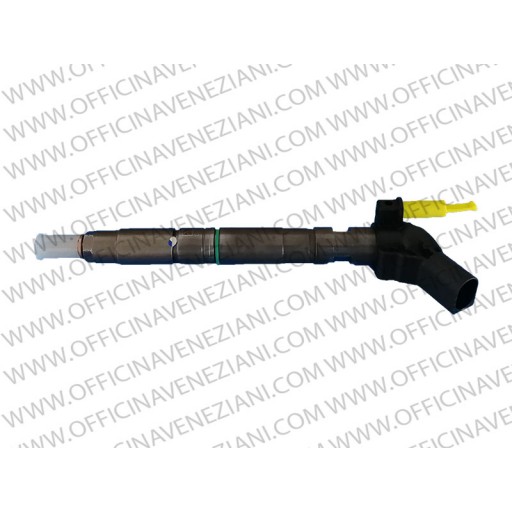  
Bosch CR injector 0445116015 | 0445116022 | 0986435357
Revised code 0986435357. For Porsche, Volkswagen, Audi, Skoda, Seat.
Piezoelectric injector Bosch 
Piezoelectric injector Bosch 0445116015 0445116014 0445116022 0445116023 0986435357 VW059130277AR
This type of injector equip all 2.0 TDI engines of the VW-Audi-Seat-Skoda from 2007 onwards (all power versions).
NOTE: The injectors are supplied without rubbers OR, before sending off the old injectors for reuse or alternatively buy them from dealers of the Volkswagen group, etc. etc.

Veneziani revised
Data sheet
Manufacturer

Bosch

Code type

CRI3-18

Vehicle constructor

Audi - VW - Porsche

Conditions of sale

Remanufactured

Remanufactured by

Veneziani Luigi srl

Remanufactured code

0986435357 - 0986435361 - 0986435379

alternative codes

0445116014 - 0445116022 - 0445116023

Cross reference

059130277AR - 059130277AP - 059130277BE - 059130277FX

Warranty

NEW: 1 year - REMAN: 1 year

Old core return (Yes/No)

Yes
No customer reviews for the moment.